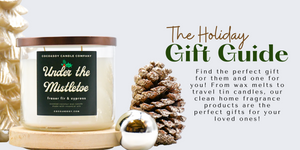 Driven With Passion. Led By Purpose.
Thank you for checking out our candle shop! I'm Tiffany the Owner & Maker of Coco&Soy. Everything you see from the packaging to the labels has been hand selected or designed by me. Coco&Soy is my third baby and I truly hope you enjoy the candles as much as I have enjoyed making them for you.
If you have any questions, please send us a message by clicking on the black "chat with us button to the right."
With warmth and light,
Tiffany
Read More